India
oi – Sushil Kumar
The Supreme Court on Wednesday (May 18) released Rajiv Gandhi assassination convict Perarivalan. He took a sigh of relief and said that I am free now, let me breathe. Perarivalan was imprisoned for 31 years. He was just 19 when he was convicted. After his release from prison, Perarivalan said that justice had finally prevailed. My mother is relieved.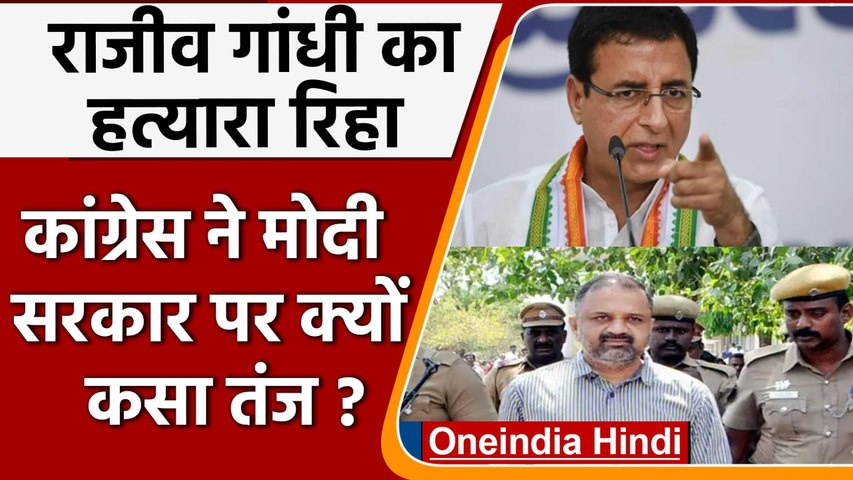 Rajiv Gandhi Assassination case: AG Perarivalan released, Congress took a jibe at the government. oneindia hindi
Accused of buying battery for LTTE member
I would not be here without family, friends and the media. You all spoke for a common man. He said it was a common man's fight who was framed. Perarivalan was accused of buying batteries for Srivarasan, an LTTE member who was the mastermind of the assassination of Rajiv Gandhi. Batteries were used in the bomb that killed the former prime minister.
The sentence was changed to life imprisonment in 2014
Rajiv Gandhi, the former Prime Minister of India, was assassinated on 21 May 1991. Perarivalan was arrested in this case on 11 June 1991. Investigation revealed that he had bought two 9-volt batteries to the mastermind Sivarasan for the blast. After the completion of the trial of the case, the TADA court sentenced him to death in 1998 and the Supreme Court also upheld him, but in 2014 this sentence was commuted to life imprisonment. Then Jayalalithaa and A. Of. The Palanisamy government had recommended the release of all the convicts.
got bail for not breaking the rules
On March 9, the Supreme Court held that Perarivalan did not break any rules during parole, which is why he was granted bail. After this there was a debate on pardoning the sentence. On behalf of the Government of India, Additional Solicitor General (ASG) KM Nataraja said that only the President can decide on the mercy petition of the person convicted under the central law. The governor has no power in this. On this, the bench asked him, so far the governors have given amnesty to all the people, are all those decisions invalid?
Also read- Congress's question to PM Modi on the release of Rajiv Gandhi's killer, is this your stand on terror?