Cannes 2022: Ranveer Singh was impressed by Deepika's hot look, commented
- Posted by One India, last updated on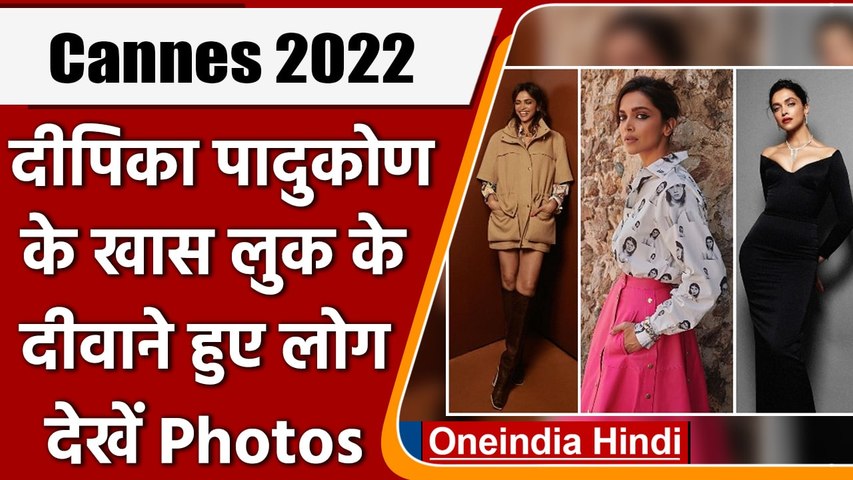 Cannes 2022: Deepika Padukone at the Cannes Film Festival oneindia hindi
Deepika's new look revealed from Cannes
Bollywood diva Deepika Padukone is making everyone crazy with her gorgeous look at the Cannes Film Festival. Whether the actress wears Indian or Western, she looks amazing in all kinds of outfits. Now a new look of the actress has surfaced in Cannes. Anyone who sees him in this look will just keep looking.
Ranveer calls Deepika 'Queen'
Deepika Padukone donned this gown for the screening of Elvis on Wednesday. The actress stunned in this look by walking on red. The actress also shared pictures on social media in this black and gold color gown. Her pictures in this look are becoming quite viral on social media. After seeing these pictures of Deepika Padukone, her husband Ranveer Singh also could not stop himself and commenting on the photo, he wrote, 'Queen'.
Fans were blown away by Deepika's look
Fans are constantly praising this picture of actress Deepika Padukone. A fan commented on her picture and wrote, 'You are just a symbol of beauty'. Another user wrote that, 'The Mother of Cannes'.
Deepika wreaked havoc in black and golden dress
Talking about Deepika Padukone's looks, the dramatic sleeves of the actress's black and golden gown are highlighting her look the most. The black feather in the sleeves is adding more elegance to her look. Deepika Padukone has carried her look very well. She is looking very beautiful in every pose.
Deepika created panic at Cannes
Fans are in awe of this new look of Deepika. Deepika Padukone has made fans crazy with her every look during the Cannes Film Festival. Deepika looks beautiful in every outfit at Cannes. Let us tell you that the actress is also included in the jury list of Cannes Film Festival this year.