Celebs expressed grief over the murder of Sidhu Musewala
Punjabi singer Sidhu Moosewala was shot dead on the evening of Sunday 29 May. This heart-wrenching incident left everyone in shock. Let us tell you that Sidhu Musewala's age was 28 years. The other two accomplices present in this incident along with him are injured. At the same time, after this incident, everyone from the fans to the cinema world is shocked by this incident. Celebs are constantly paying tribute on social media. Many stars including Ajay Devgan, Sonu Sood and Ranveer Singh gave their reaction on this incident.
Posted by Ranveer Singh
Let us tell you that after the murder of Sidhu Musewala, actor Ranveer Singh shared Sidhu's picture on his Instagram. He wrote 'Dil da nahi mada' with a broken heart in the caption on the photo.
Sonu Sood shares photo of mother and Sidhu
At the same time, Sonu Sood expressed his grief over this incident through his Twitter account. Expressing grief over this incident, Sonu Sood wrote an emotional post that, a 'mother and son gone'. With this, he has shared a picture of Sidhu and his mother.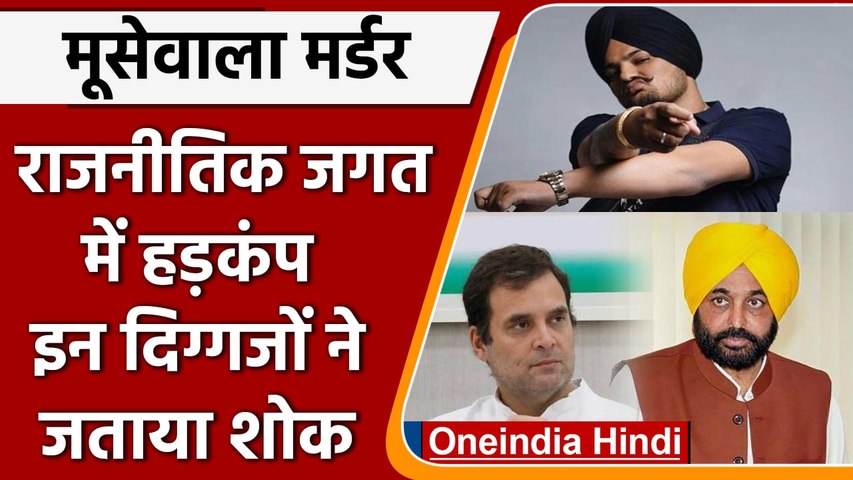 Sidhu Moosewala Murder: These stalwarts of the political world expressed their grief. Congress party | oneindia hindi
Ajay Devgan tweeted
Ajay Devgan tweeted expressing grief on the death of singer Sidhu Musewala. The actor tweeted that he was 'shocked by the passing away of Musewala'. He further wrote – 'May Waheguru give strength to his loved ones in their time of sorrow. Still can't believe it.
Kise da jawaan dhee ya putt es duniya toh chala jaave, es toh vadda dukh koi nhi ho sakda duniya te. Waheguruji mehar kareyo? #sidhumoosewala

— Shehnaaz Gill (@ishehnaaz_gill) May 29, 2022
Shahnaz Gill also tweeted
Apart from this, TV star Shahnaz Gill expressed grief by tweeting. He wrote on this post in Punjabi language that 'Kis da jawan de or put es world to chala jaaye jaye, is toh vada dukh koi nahi ho hai duniya te. Waheguruji do mehr.' This tweet of Shahnaz Gill means that, there is nothing more painful in the world than that someone loses his little child. Lord, Wah Guru ji bless you. Apart from this, there are many other Bollywood stars who are constantly expressing their condolences on this incident on social media.