Cruise Drugs Case: Why did Sameer Wankhede say 'Sorry sorry' after Aryan Khan got clean chit.
- Posted by One India, last updated on
Entertainment
oi-Samridhi Arora
Mumbai, May 27: Superstar Shah Rukh Khan's son Aryan Khan has finally got a clean chit in the cruise drugs case. Apart from Aryan Khan, 5 more people have got clean chit in this case. According to the information received, NCB has not found any concrete evidence against Aryan Khan. On the other hand, apart from Aryan, if anyone remained in the headlines, it was Sameer Wankhede.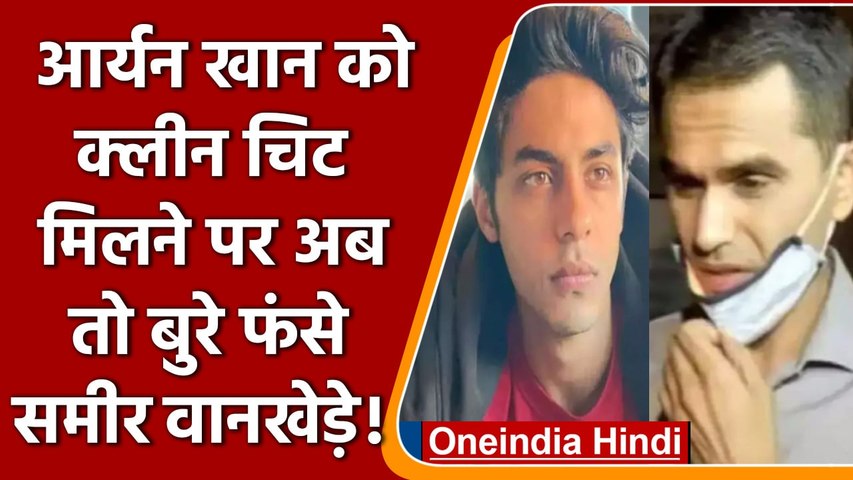 Aryan Khan gets clean chit in Drugs Case so Sameer Wankhede gets trapped oneindia hindi
Sameer Wankhede on clean chit question
During the proceedings of this case, Sameer Wankhede was in a lot of discussion. Now after getting clean chit to Aryan Khan, when India Today spoke to him, he distanced himself from the matter. Sameer Wankhede said, 'Sorry sorry.. I have nothing to say, I am not in NCB, talk to NCB officials'.
Sameer Wankhede was the investigating officer of the case
Let us tell you that this is the same Sameer Wankhede who raided the cruise ship going from Mumbai to Goa. During this time, 9 people including Aryan Khan, who were present in the ship, were arrested in the drug case. Since then Sameer Wankhede has made headlines. Now the news is also that, after getting clean chit to Aryan Khan, the Sameer Wankhede government has issued instructions to take appropriate action against him. Due to which now the problems of Sameer Wankhede can increase.
Story first published: Friday, May 27, 2022, 16:54 [IST]