India
oi-Love Gaur
New Delhi, May 28: The Directorate General of Civil Aviation (DGCA) has imposed a fine of Rs 5 lakh on IndiGo Airlines. This action has been taken after an incident of 7 May. Taking action, the DGCA has imposed a fine for stopping a disabled child from boarding a plane at Ranchi airport in Jharkhand on May 7. The DGCA had ordered an inquiry into the entire matter and asked the airline to submit a report in this matter.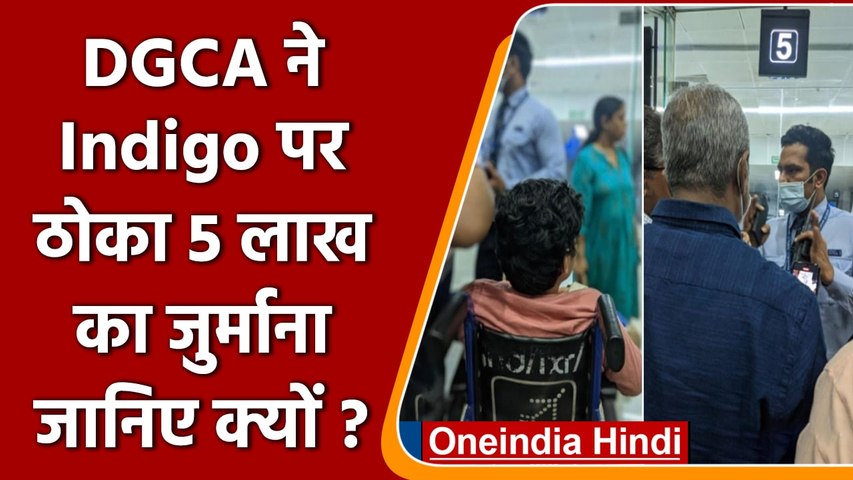 Why DGCA fined 5 lakh on IndiGo Airlines? Who was stopped from boarding? , oneindia hindi
Now on Saturday, the Directorate General of Civil Aviation has imposed a fine of Rs 5 lakh on Indigo Airlines in this whole matter. The DGCA reprimanded the airlines saying that the investigation found that IndiGo's ground staff behaved badly with the child, due to which the matter escalated.
DGCA said in a statement that extraordinary measures are required in special circumstances, but the airline employees could not live up to the spirit and commitment of the Civil Aviation Requirement (Regulations) and failed to do so, in view of which the DGCA imposed 5 lakh on the company. It has been decided to impose a fine of Rs. With this, the regulator said that to prevent such situations, it will reconsider its rules and bring necessary changes.
Let us tell you that this matter came to light when Manisha Gupta, a passenger on a Ranchi-Hyderabad flight on May 7, narrated the ordeal of the child and his parents after the crew members refused to board the flight. The incident drew criticism from ground staff, following which the aviation regulator launched an investigation into the matter.
Story first published: Saturday, May 28, 2022, 16:40 [IST]