India
oi-Love Gaur
New Delhi, 05th April: Petrol and diesel prices are increasing continuously in the country. The price of LPG cylinder has also gone out of the budget of man. In such a situation, the opposition is constantly raising the issue of inflation, from the road to the Parliament, opening a front against the central government. The opposition is continuously reiterating the demand for discussion in the House regarding the rising prices of petrol and diesel, on which Union Petroleum and Natural Gas Minister Hardeep Singh Puri spoke on the price of petrol and diesel in the Lok Sabha on Tuesday.
'Prices increased due to international reasons'
On the increase in the prices of petrol and diesel, the Union Petroleum Minister clearly said that the increase in oil prices in the country is mainly due to international reasons. While defending the government, he said in his statement that the increase in fuel prices in India is 1/10th of the increase in prices in other countries.
Compare India with foreign countries
Giving examples of other countries, he said that compared to gasoline prices between April 2021 and March 22, the prices in the US were 51 percent, in Canada 52 percent, in Germany 55 percent, in the UK 55 percent, in France 50 percent. percent and Spain grew by 58 percent, but in India there was an increase of 5 percent.
Prices increased by up to 5 percent in the country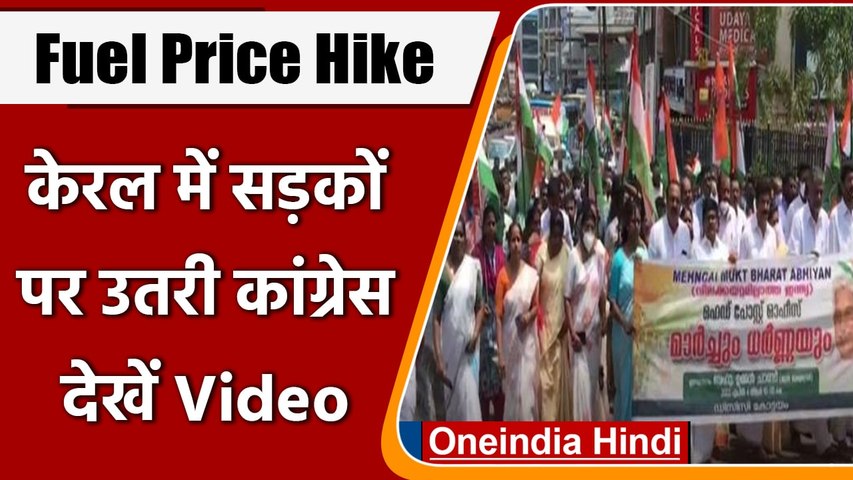 Kerala: Congress protests against rising petrol-diesel prices. #shorts | oneindia hindi
During the discussion in the Lok Sabha, he said that the price of oil in India has been increased by only 5 percent. Let us tell you that in the last 15 days, the prices of petrol and diesel have been increased 13 times in the country. In such a situation, the price of fuel of both has become expensive by Rs 9.20 per liter.
Story first published: Tuesday, April 5, 2022, 16:47 [IST]