Jaipur
oi-vijay
Jaipur, Rajasthan minister Pratap Singh Khachariyawas took a jibe at the BJP-led central government. Pratap Singh Khachariyawas said in Jaipur that, after the elections, BJP increased the prices of petrol and diesel. This is how they have been deceiving the common man. Ravana was a deceiver, but Lord Rama does not deceive anyone. Khachariyawas said, 'The public is seeing how this party is cheating the public again and again. They (BJP people) are not following the policy of Lord Ram, they follow the policy of Ravana. That's why they are not 'Ram Bhakt' but 'Ravan Bhakta'.
Rajasthan minister Pratap Singh Khachariyawas also targeted the film 'The Kashmir Files' in Jaipur. The minister said that they (BJP people) should also distribute coupons for petrol and diesel, like their ministers are distributing movie tickets for 'The Kashmir Files'. Commenting on the Aam Aadmi Party, the Rajasthan minister said that you copy us (Congress).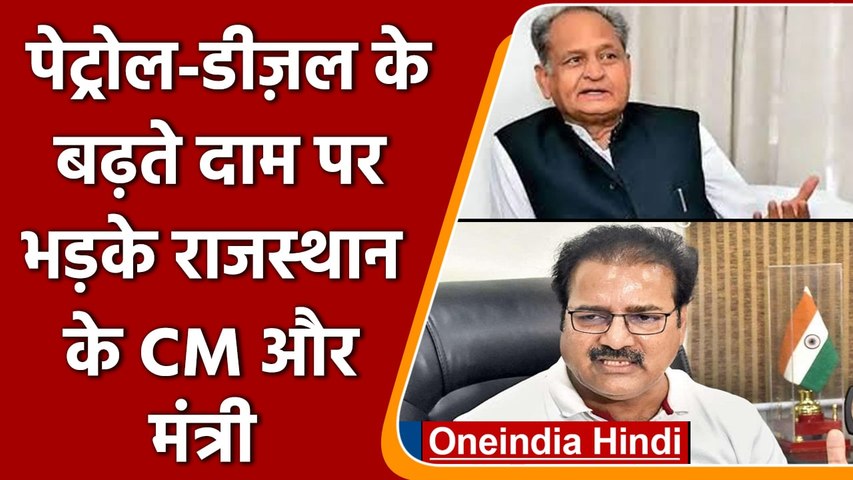 Protest against rising petrol and diesel prices, Rajasthan CM Gehlot targets BJP oneindia hindi
Khachariyawas said, 'AAP has copied the social and welfare policies of Chief Minister Ashok Gehlot. First of all, we made 50 units of electricity free in the state. We also provided free health treatment to the people. They have come to power in Punjab by imitating us.
Story first published: Tuesday, March 29, 2022, 9:41 am [IST]