Conway did a great performance
Chennai's team has performed brilliantly in the last 3 matches, winning 2 while on the verge of victory in one they have to face defeat. CSK's team still kept their hopes of reaching the playoffs alive with a 91-run victory in the match played against Delhi Capitals on Sunday. In keeping these hopes alive for Chennai, the performance of their opener Devon Conway has played a key role in getting the team off to a big start by scoring consecutive half-centuries in the last three matches.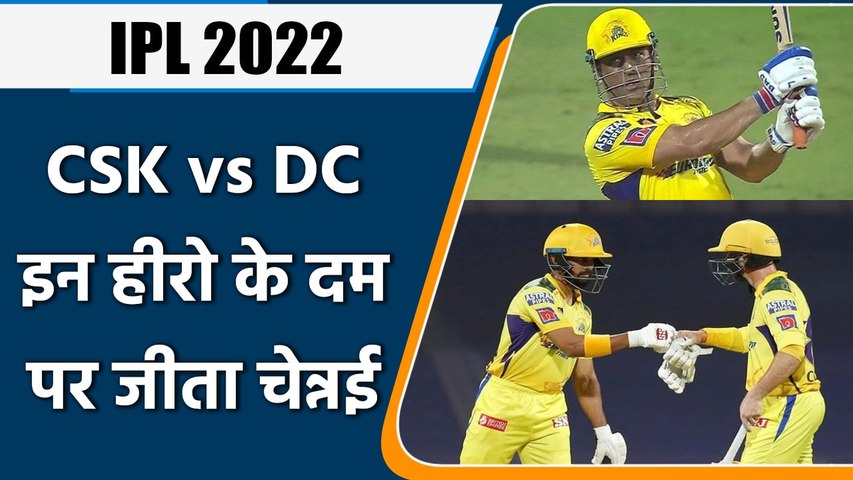 IPL 2022: Devon Conway to Moeen Ali, 5 Heroes of CSK in 55th Game of IPL | oneindia hindi
Chennai must have been regretting its mistake
After the big win against Delhi Capitals, former Indian team batsman Mohammad Kaif, while talking on the strategy of CSK, has talked about his biggest mistake and told that if he does not make this mistake, then perhaps today he will be the biggest player in the playoff race. Was ahead. Devon Conway was bought in the auction to play the role of Faf du Plessis for the team of Chennai Super Kings, after which he was also given a chance in the first match, however when he was dismissed for 3 runs, he was dropped from the playing 11. was given and then they went back for marriage. After returning from marriage, when he was given a chance in the playing 11, he has scored 228 runs in the next 3 innings with consecutive half-centuries.
You don't exclude anyone on one mistake
Talking to Sportskeeda after the match, Mohammad Kaif said that it has been a decision for CSK team to drop Devon Conway from the playing 11 which he will regret a lot and if he doesn't do it then he has more chances of reaching the playoffs. Would have been
He said, 'Conway was dropped from the team after just one match, but seeing the way he is batting, the CSK team must be regretting their mistake. He had a very good player but he didn't use it properly. Conway is a great player and has all kinds of shots. He plays shots at 360 degree angle and bowlers don't know which stroke he is going to play next.
MS Dhoni is a great captain
Kaif also heaped praise on Dhoni's return as captain for Chennai Super Kings, saying CSK have won two out of three matches as soon as he returned and that shows how important his presence is.
"Dhoni makes a lot of difference as captain for CSK, when he comes out for the toss, a different picture appears. Fans are always standing behind him. He leaves an impact in the match before the start of the match. CSK missed his captaincy in the first leg, while with the return of Dhoni, the team went on to win 2 out of 3 matches. He has been seen under different control since taking the captaincy.