Business
oi-Rizwan M
New Delhi, May 17: In the last month, April 2022, the annual inflation rate has been 15.08 percent. This is 5 percent more than in April last year. On the other hand, if we talk about the last year, it was at 10.74 percent in April 2021, which reached near 15 percent in April. In March 2022, it was 14.55 percent. Inflation data is breaking its old record with every coming month. Inflation has been above 10 per cent for a long time.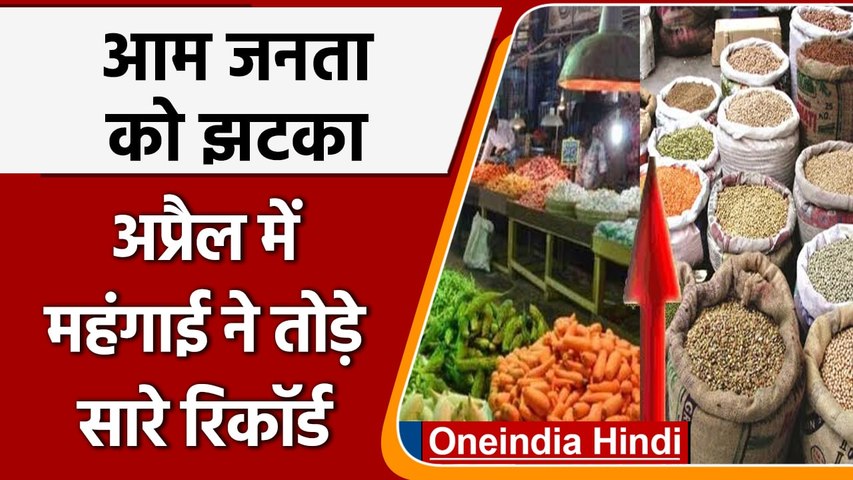 WPI Inflation: Wholesale Inflation Crosses 15 Percent, April's Data Breaks Records | oneindia hindi
On behalf of the Union Commerce Ministry, it has been said that the reason for the inflation rate to be more than 15 percent in April is due to the huge increase in the prices of petroleum, mineral oil, basic metals. Fuel and power inflation rose to 38.66 per cent in April from 34.52 per cent in March. At the same time, the inflation rate of food items has been 8.35 percent in the month of April, it was at 8.06 percent in March 2022.
Retail inflation also at record level
Retail inflation has also reached a record level in April 2022. According to the data, the Consumer Price Index (CPI) inflation has gone up to 7.79 per cent in April 2022. Whereas it was 6.95 percent in March 2022. Whereas in April 2021, it was 4.21 percent. The consumer price-based inflation data has remained above the Reserve Bank of India's (RBI) limit for four consecutive months.
Wheat stocks in the country also at the lowest level in five years
Along with rising inflation, the declining stock of wheat is also raising concerns. According to a report, the stock of wheat in the country may decrease in 2022-23 and reach its lowest level in 2016-17. It may reach its lowest level in the last 13 years. Wheat procurement has also been the lowest in the last 15 years by the government.