Business
oi-Rizwan M
New Delhi, May 4: Reserve Bank of India (RBI) Governor Shaktikanta Das has made several important announcements on Wednesday. Giving information about the decisions taken in this after an important meeting, Das said that at present, the prices of food items are not expected to come down. He said that the trend of rising food prices in the country would continue.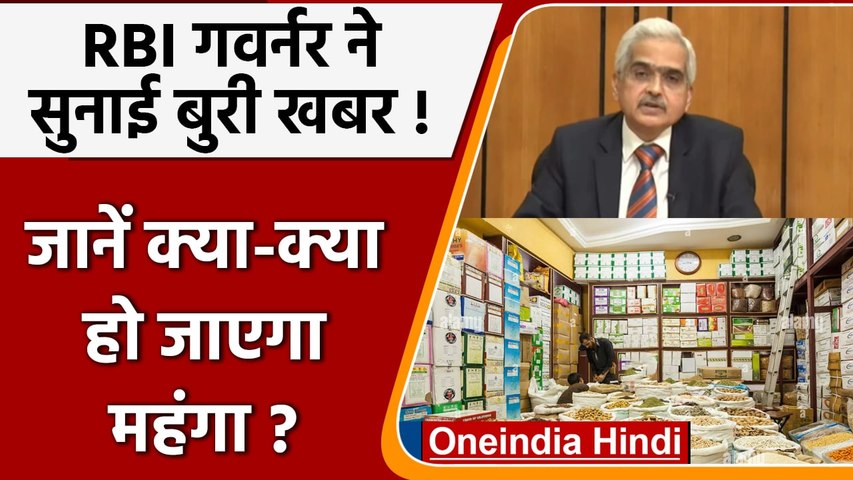 RBI Governor Shaktikant Das: Inflation hit, repo rate increased, what will be costly | oneindia hindi
Shaktikanta Das said that in March 2022, the retail inflation rate rose sharply and reached 7 percent. When food prices rise, retail inflation rises sharply. Apart from this, the Ukraine-Russian war has also affected it, as the prices of many grains, including wheat, have increased. Let us inform that inflation in the month of April has been much above the forecast of RBI.
The RBI governor has also announced a hike in policy interest rates, which will make loans costlier. RBI has increased the policy repo rates by 40 basis points with immediate effect. With the increase in rates, now home, auto and parcel loans will become expensive and the EMI burden will increase.
According to the RBI Governor, RBI and MPC are helping the Indian economy deal with the current geopolitical crisis. The uptick in headline CPI inflation to 7% in March 2022 was driven by food inflation. Further, in the month of March, 9 out of 12 food subgroups registered an increase in inflation.
Story first published: Wednesday, May 4, 2022, 15:28 [IST]