Chahal had fun on Ashwin's video
Rajasthan Royals shared a video of R Ashwin playing chess on social media and captioned it as – There is no holiday for Ashwin. Commenting on the same post, the team's star leg-spinner Yuzvendra Chahal also did not miss the opportunity to enjoy Ashwin. Chahal commented and wrote, May I come in… To this Ashwin replied and said, No…
Let us tell you that before making a career in cricket, Chahal used to play chess. He was also the National Children's Chess Champion in Under-12 in 2012. Chahal also participated in the Asian and World Championships at the junior level. After this, after not getting the sponsor, Chahal had stepped into cricket. Chahal is the only player who has represented India in chess and cricket.
No off days for @ashwinravi99's … pic.twitter.com/85OmSCn7p2

— Rajasthan Royals (@rajasthanroyals) May 22, 2022
No

— Ashwin (@ashwinravi99) May 23, 2022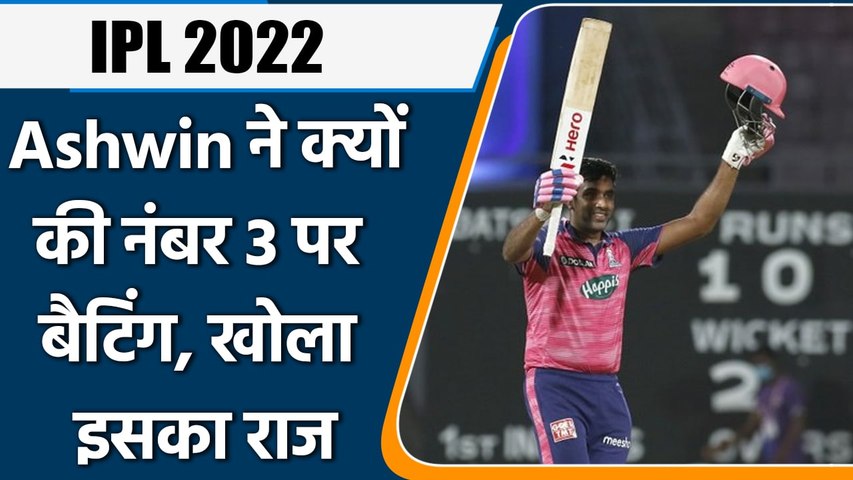 IPL 2022: Why Ashwin batted at number 3 in IPL, told the secret behind it. oneindia hindi
Both players are in excellent form
Ashwin and Chahal played a big role in getting Rajasthan a playoff ticket. Yuzvendra Chahal took the highest 26 wickets in 14 matches, while Ashwin also made match-winning performances with the ball and the bat. Apart from taking 11 wickets in the league stage, the veteran has also scored 183 runs at an average of 30.50. In the last league match against Chennai Super Kings, Ashwin played a fine innings of 40 not out off 23 balls while chasing the target.
You will get two chances to reach the finals
In the league stage, Rajasthan Royals finished second in the points table with 18 points. As per IPL rules, whichever team finishes first and second will have two chances to reach the final. Even if the team loses against Gujarat in the Qualifier match, it will not be out of the tournament and will reach Qualifier 2. From where the team will also get a second chance to make it to the finals.