India
oi-Ashutosh Tiwari
New Delhi, 19 AprilOn the day of Hanuman Jayanti, there was fierce violence in Jahangirpuri area of ​​Delhi. During that time stone pelting also took place in two communities, in which many policemen were injured. Although the situation is now under control there, along with the Delhi Police has also arrested many accused, but the opposition parties are constantly raising questions on the Modi government. Now Sharad Power has blamed BJP for Delhi violence.
NCP Chief Sharad Pawar said that never before there was violence on Ram Navami. BJP and many organizations associated with it are responsible for the violence that is happening now on the festival. While BJP has been continuously blaming the Kejriwal government for the violence, Pawar defending them said that the law and order of Delhi is the responsibility of the central government and not the Kejriwal government. In such a situation, it is the job of the central government to maintain law and order properly.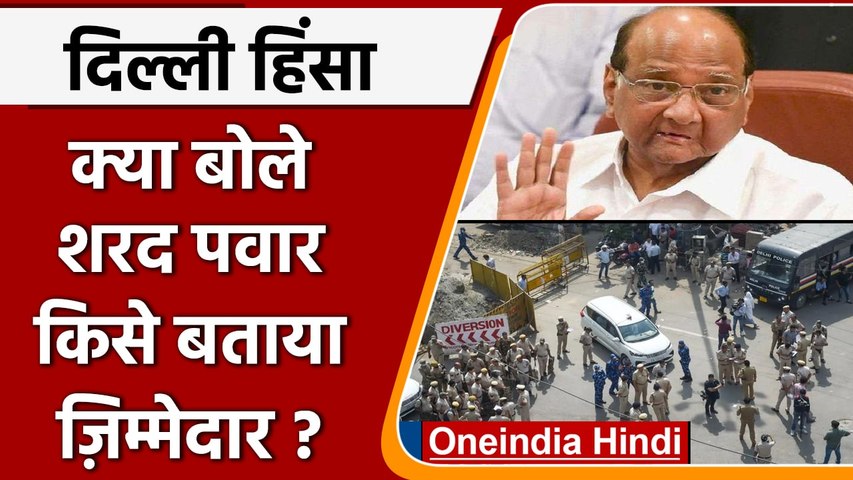 Delhi Violence: Sharad Pawar's allegation on the Centre, said- BJP for Violence…| oneindia hindi
This is the claim of BJP
BJP blamed Aam Aadmi Party for the violence on Hanuman Jayanti. BJP leaders said that the main accused of this violence, Mohammad Ansar, is an AAP worker. There are many photos of him, which prove that he is associated with Kejriwal's party. However, Congress has a different stand on this matter. Congress leader Digvijay Singh even called Aam Aadmi Party the B team of BJP. At the same time, holding the Modi government responsible, demanded the resignation of Home Minister Amit Shah for this incident.
25 arrests
Let us tell you that Delhi Police is serious about this violence. 14 teams of Crime Branch have been deployed for its investigation. Also, 25 people have been arrested in this so far. The investigation team has got 200 videos related to the incident with the help of CCTV and mobile.