India
oi-Ashutosh Tiwari
New Delhi, 26 May: Prime Minister Narendra Modi arrived in Hyderabad on Thursday. There he participated in a program organized to commemorate the completion of 20 years of ISB Hyderabad. At the same time, while addressing the people, attacked the opposition parties. In his speech, PM Modi also raised the issue of familyism. Due to which Telangana CM K. Chandrashekhar Rao got angry and hit back at the Modi government.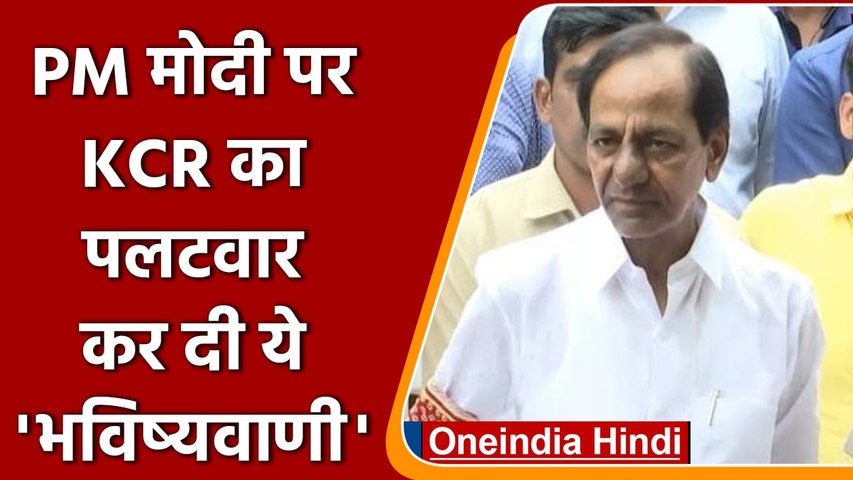 CM KCR retaliated on PM Narendra Modi's statement in Hyderabad. oneindia hindi
KCR met former Prime Minister HD Deve Gowda in Bengaluru on Thursday. After this, while talking to the media, he said that no one is happy. Change will happen soon at the national level, no one can stop it. You will get sensational news in two-three months. He further said that tribals, farmers and poor are not happy in the country. Industries are shutting down and GDP is in bad shape. Apart from this, inflation is increasing rapidly and the rupee is depreciating against the dollar.
At the same time, his son HD Kumaraswamy was also present during the meeting with the former PM. He tweeted and wrote that Telangana Chief Minister K. Chandrashekhar Rao met me at my residence. We exchanged views on various topics of national importance. After this, while talking to the media, Kumaraswamy said that Telangana CM Chandrashekhar Rao is working for an alternative front. He is also visiting various states to meet the leaders. They want to save the country. At the same time, he wants to bring change in the interest of the poor people.
PM had said this thing
In Hyderabad, PM Modi said that family parties think only about their development. These parties do not care about the poor people, their politics is focused on how to get power for their family and how to loot the people. Familial parties have no interest in the development of the people. Apart from this, talents do not even get a chance to enter politics because of them.