Punjab: Two big decisions of Bhagwant Mann regarding private schools, parents will be happy
- Posted by One India, last updated on
Punjab
oi-Rizwan M
Chandigarh, March 30:
The Aam Aadmi Party government of Punjab has taken two important decisions regarding private schools. The information of which was given by the Chief Minister of the state Bhagwant Mann on Wednesday. Bhagwant Mann has told in Chandigarh that he has ordered the private schools of the state not to increase the admission fee in this semester, which has also come into force with immediate effect. In such a situation, no private school can increase its fees this semester.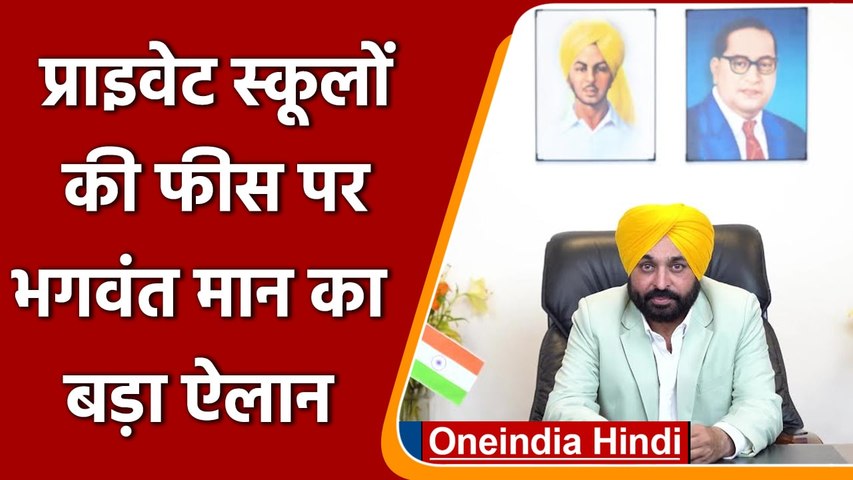 Big announcement by Punjab CM Bhagwant Mann, orders given to schools not to increase fees. oneindia hindi
In the second decision of the Punjab government, it has been banned from asking parents to buy uniforms and books from any one shop of private schools. Bhagwant Mann has said that no private school can force parents to buy uniforms and books from a particular shop. Schools will make their books and uniforms available at all the shops in that area, parents will be able to buy goods from any shop of their choice.
This month, on March 16, Bhagwant Mann took oath as the Chief Minister after the Aam Aadmi Party's big victory in the Punjab Assembly elections. After this, many big announcements have been made from his side. Recently, Punjab CM Bhagwant Mann has also released WhatsApp number 9501 200 200. By sending photos, audios, videos to this number, people can directly complain about corruption to the CM. Bhagwant Mann has said about this number that whatever complaint will be received on the number, it will be investigated and action will be taken against whoever is guilty.