Rahul furious over the abolition of 91 thousand posts in the railways – ruining the future will cost the government
- Posted by One India, last updated on
India
oi-Rizwan M
New Delhi, May 28: Congress MP Rahul Gandhi has expressed strong objection to the announcement of abolishing more than 91 thousand posts of non-safety category of railways. Rahul Gandhi has targeted the Narendra Modi-led government at the Center for this and said that it is playing with the future of the youth, which will not have good results.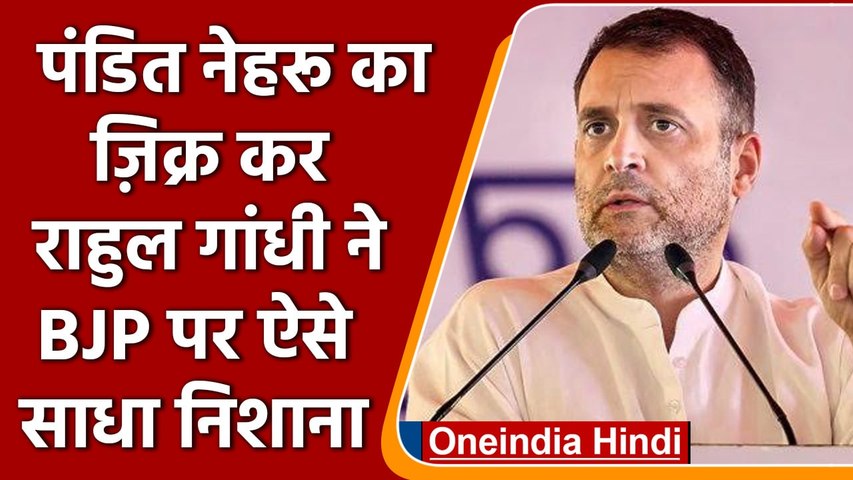 Rahul Gandhi told Jawahar Lal Nehru the founder of the institution, this allegation on BJP. oneindia hindi
Rahul Gandhi wrote in a social media post on Saturday- 'Narendra Modi government is not capable of giving new jobs but it is definitely capable of snatching the remaining jobs. Remember, this young man will break your pride of power. Ruining their future will cost this government dearly.
Railways has announced to abolish the post
It has been told by the Indian Railways that 91,629 posts of non-safety category have been abolished, they will no longer be recruited. The government has terminated them as non-essential. In this regard, the Railway Board has issued instructions to abolish 50% posts of all 17 zonal railway non-safety category. In this, the officers of Railway Commerce, Engineering, RPF, Medical Department, Administrative Department, Accounts, Stores, Board officials come. Apart from this, there is to be retrenchment of workers in factories, factories, workshops etc. Rahul Gandhi has surrounded the government regarding this.
Story first published: Saturday, May 28, 2022, 16:31 [IST]