Business
oi-Ashutosh Tiwari
New Delhi, May 4: RBI Governor Shaktikanta Das issued a statement on Wednesday on the pace of the global economy, inflation and the impact of the Russia-Ukraine war. The RBI governor has quoted the IMF as saying that the impact of the Russia-Ukraine war is spreading across the world, which he is taking necessary steps to deal with. Apart from this, loans will now become expensive in all banks of the country, as the Reserve Bank of India increased the repo rate by 40 basis points to 4.40%. According to the RBI governor, the MPC has unanimously taken a decision on this.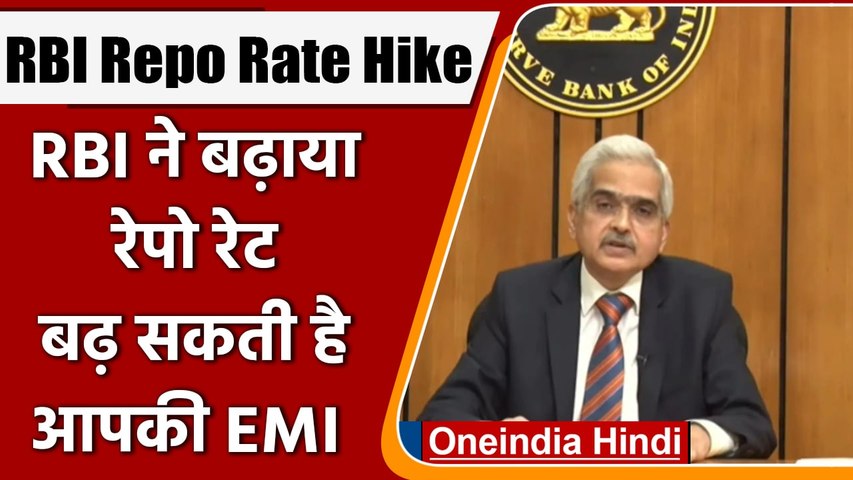 RBI Governor Shaktikant Das: Repo rate hiked, EMI will be expensive. oneindia hindi
According to the governor, the RBI and the MPC are helping the Indian economy tide over the current geopolitical crisis. The uptick in headline CPI inflation to 7% in March 2022 was driven by food inflation. Further, in the month of March, 9 out of 12 food subgroups registered an increase in inflation. The governor also emphasized that global growth appears to be losing momentum. Despite this, the Indian economy has managed to deal with all the 'storms' so far.
RBI surprised everyone
Let us tell you that the repo rate is called the rate at which RBI gives loans to commercial banks or other banks. When banks get expensive loans, they will increase the interest rate of the public. In such a situation, the EMI of the people is sure to increase. At the same time, this decision of RBI surprised everyone. His move comes just before the US Federal Reserve Bank hiked interest rates.
Said this thing on inflation
Shaktikanta Das said that in March 2022, the retail inflation rate rose sharply and reached 7 percent. When food prices rise, retail inflation rises sharply. Apart from this, the Ukraine-Russian war has also affected it, as the prices of many grains, including wheat, have increased.