India
oi – Sushil Kumar
New Delhi, May 18: The incident of registering a case against the professor of Hindu College of Delhi University has come to light. A case has been registered against History Professor Ratan Lal for hurting religious sentiments. The complaint was received by Delhi Police on Tuesday night, after which a case has been registered.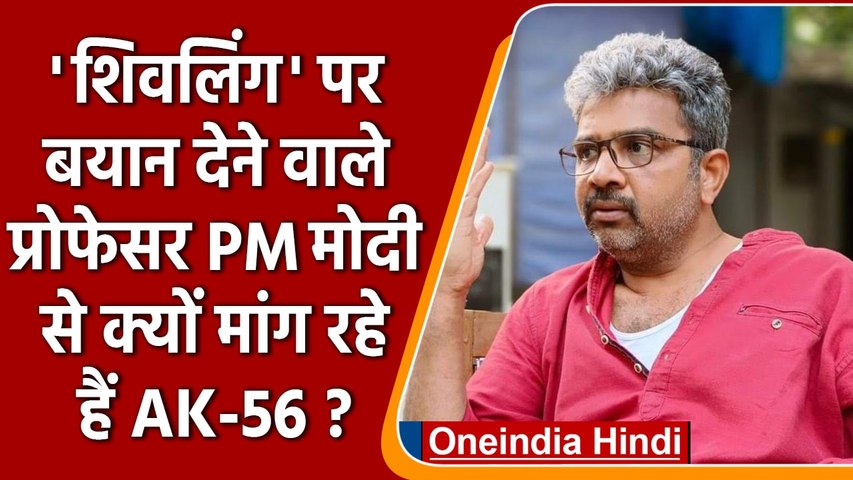 Gyanvapi Case: Dr. What is the threat to Ratan Lal's life? AK 56 | oneindia hindi
Ratan Lal had made a controversial comment on social media about the 'Shivling' found at Gyanvapi Masjid in Varanasi. After this outrage spread on social media and Delhi Police has registered a case against him in Cyber ​​Police Station under section 153A/295A of IPC.
Shiva was also circumcised
After this, the professor has written a letter to PM Modi demanding a gun license for security. He said that he has been receiving threats online. A 'Shivling' has been claimed to have been found in the disputed premises two days ago amid the Gyanvapi Masjid controversy. Ratan Lal wrote in Hindi on Facebook with the picture of 'Shivling' that if it is Shivling then it seems that maybe Shiva ji was also circumcised.
Also read- Vikas Divyakirti: Became IAS in 1st attempt, then left the job of Ministry of Home Affairs and opened 'officer making factory'

Story first published: Wednesday, May 18, 2022, 17:37 [IST]