India
oi-Mukesh Pandey
New Delhi, 19 March. Shiv Sena has raised questions on BJP regarding violent clashes and riots in big cities of the country. On the violent clash in Delhi on Hanuman Jayanti, Shiv Sena MP Sanjay Raut said that riots are taking place in Union Territories like Delhi and the national capital. This is very unfortunate for India. At the same time, he said about the loudspeaker issue in mosques that if such communal things keep happening, then we can reach a situation of crisis like Sri Lanka.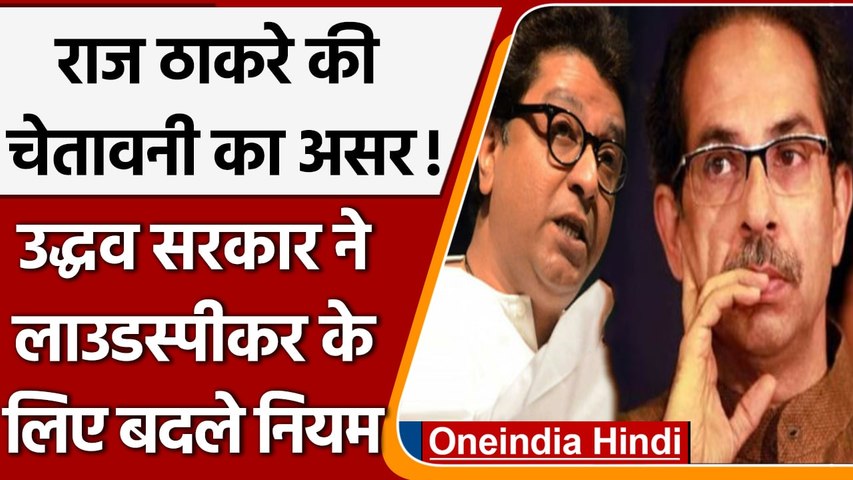 Maharashtra government bowed before the warning! Permission has to be taken for loudspeakers. oneindia hindi
Shiv Sena's Sanjay Raut on Tuesday slammed the BJP over tensions between communities in Maharashtra as well as in several states of India. On the violence that took place in Delhi's Jahangirpuri area on Saturday, Raut said that now the Delhi Municipal Corporation elections (Delhi MCD Elections 2022) are going to be held in the city. Earlier the date of MCD election was extended. Meanwhile, riots are happening now. Raut said that all this is happening now due to elections.
Actually, the election commission had postponed the civic elections in Delhi. Earlier, the Center had talked about merging three municipal bodies into one. After Parliament cleared the MCD integration bill, the Center on Tuesday said a supervisory officer would be appointed soon.
Raut said that the BJP has no electricity to provide Mumbai Mains, so the issue of loudspeakers is being raised. Similarly, efforts are being made to affect other big cities as well. Sanjay Raut further said that if this pattern of BJP continues, then India's economy will face a worse situation. Due to this politics of BJP's riots, conditions of financial crisis like Sri Lanka and Ukraine can arise for the country.