Maharashtra
oi-Ashutosh Tiwari
New Delhi, April 20: Controversy over loudspeakers continues across the country. Most of the ruckus is happening in Maharashtra, where Maharashtra Navnirman Sena is constantly warning the state government. Now Shiv Sena spokesperson Sanjay Raut has attacked BJP regarding this. He said that the central government first came out with a national policy on the use of loudspeakers. Then implement it in all the BJP ruled states first.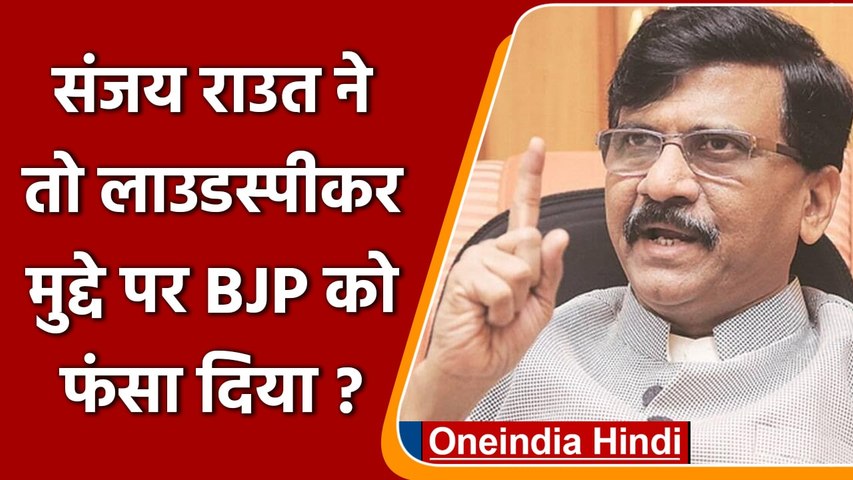 Maharashtra Loudspeaker: Sanjay Raut of Shiv Sena asks BJP for national policy. oneindia hindi
Talking to the media, Raut said that on behalf of my party, I appeal to Prime Minister Narendra Modi to formulate a national policy on the use of loudspeakers and implement it first in states like Bihar, Delhi and Gujarat. After this Maharashtra will automatically follow it because this state always follows the law of the country.
Taking a jibe at the BJP, he further said that your people have created a controversy regarding the use of loudspeakers, so there is a need for a national policy. Loudspeakers have not yet been removed in Gujarat and Uttar Pradesh. The central government formulated a policy to ban cow slaughter, but exempted the northeastern states and Goa, as the chief ministers of these states opposed the ban on cow slaughter, he said. Now the government should make a national policy and if it has courage, then implement it strictly.