Saturn Retrograde: Saturn will be retrograde from June 4 to October 23, the maths of Sade Sati will change
- Posted by One India, last updated on
astrology
lekhaka-gajendra sharma
New Delhi, 02 June. Saturn has entered Aquarius on 29th April 2022 and now it is going to retrograde from 4th June. Due to Saturn entering Aquarius, the last, second and first dhaiya of half-and-half are going on respectively on Capricorn, Aquarius and Pisces. Similarly, Laghu Kalyan Dhaiya is going on for Cancer and Scorpio. Now, due to retrograde from June 4, Saturn will again enter the previous zodiac sign Capricorn on July 12, while moving in reverse. Due to Saturn's transit in Capricorn from 12th July, again the maths of Sade Sati will change. The period of retrograde Saturn will be a total of 141 days.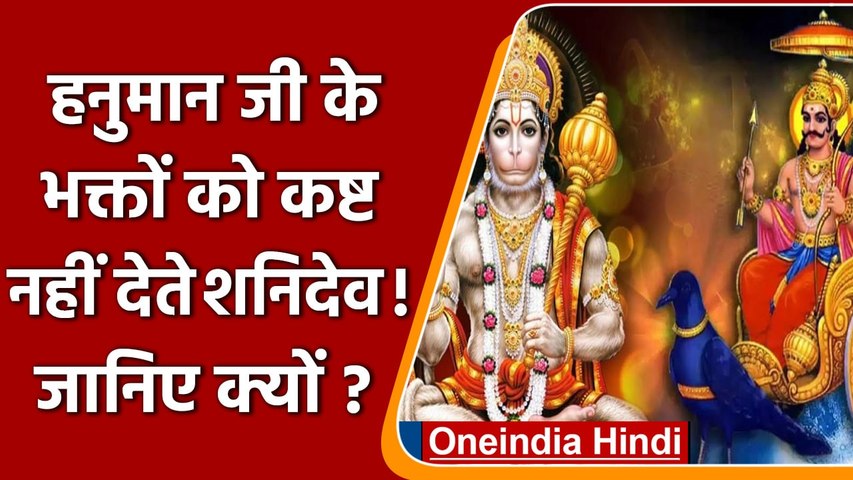 Shani Dev does not bother the devotees of Hanuman Ji, know what is the mythological story? , oneindia hindi
On 23 October 2022, Saturn will be transiting in Capricorn and will re-enter Aquarius on 17 January 2023. Thus, from 12 July 2022 to 17 January 2023, Saturn will transit in Capricorn. According to this, Saturn will again transit in Capricorn for a total of 190 days. Due to this the maths of Sadesati will change. During these 190 days, Sagittarius will again come under the influence of Sade Sati and Pisces will be free from Sade Sati during this period. Laghu Kalyani Dhaiyya will also again be on Gemini and Libra for 190 days.
Such will be the transit of Saturn
Saturn retrograde in Aquarius from June 4, 2022
Retrograde Saturn in Capricorn on 12th July 2022
Saturn transit in Capricorn on 23 October 2022
Saturn again in Aquarius on 17 January 2023
half-seven
June 4 to July 12: Capricorn, Aquarius, Pisces
12 July to 17 January: Sagittarius, Capricorn, Aquarius
After January 17: Capricorn, Aquarius, Pisces
Laghu Kalyani Dhaiya
June 4 to July 12: Cancer, Scorpio
12 July to 17 January: Gemini, Libra
After January 17: Cancer, Scorpio