'Virat should not take a break from India's match'
Sunil Gavaskar on Sunday said that Virat Kohli should not take a break from India's matches. Gavaskar said that it is my suggestion that Kohli should work on his poor form, he will have to work hard for it, so he does not take a break from India's matches. However, Gavaskar definitely said that Virat should have taken a break from the IPL. Let us tell you that Gavaskar's statement has come at a time when former head coach of Team India Ravi Shastri has advocated for giving break to Kohli.
Form will not be achieved by sitting outside: Gavaskar
Sunil Gavaskar while speaking with Star Sports on Sunday said that break does not mean that Kohli should miss India matches, playing for India should be our first priority, it is not that easy. Gavaskar said if you don't play how will you get your form back? Sitting in the chasing room won't give you your form, you have to play to get form.
Entire nation wants Kohli back in form: Gavaskar
Gavaskar further said that the whole of India wants Kohli to return to form and score runs for India in a crucial year, that too when the England team is about to tour India and then the Asia Cup and T20 World. There has to be a cup too.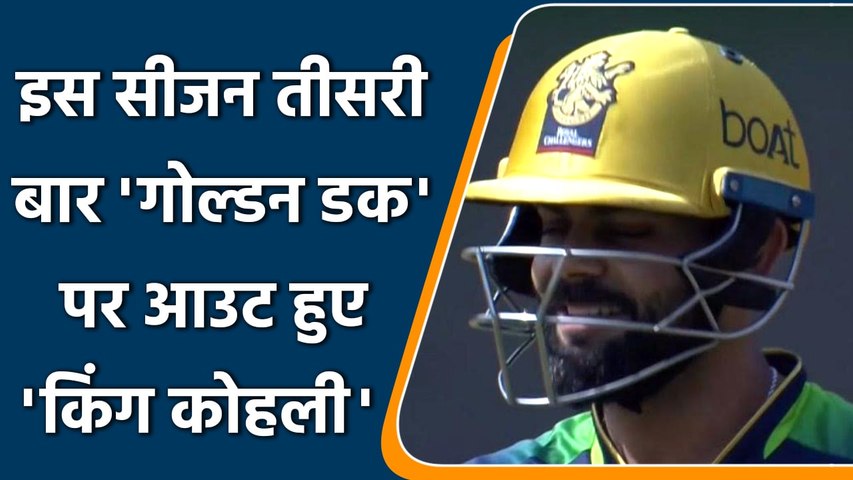 IPL 2022: Kohli disappoints again, departs on 3rd 'Golden Duck' of this season | oneindia hindi
Ravi Shastri raised the demand to rest Kohli
Let us tell you that the matter of giving rest to Virat Kohli was first done by Ravi Shastri. Looking at Kohli's form, Ravi Shastri had said that he is playing matches continuously, his mental state is not good. In such a situation, he needs a break, so that he can come into the competition. Ravi Shastri has reiterated his demand many times.