Business
oi – Ankur Singh
New Delhi, 12 May. The Supreme Court has rejected LIC's demand for a stay on the ongoing process of releasing the IPO. In such a situation, it is clear that there will be no hindrance in the allotment of LIC IPO and those who have bid for LIC's IPO will get this IPO if they fall in the company's share band. However, the Supreme Court has agreed to hear the appeal challenging the decision to dilute the government's shares.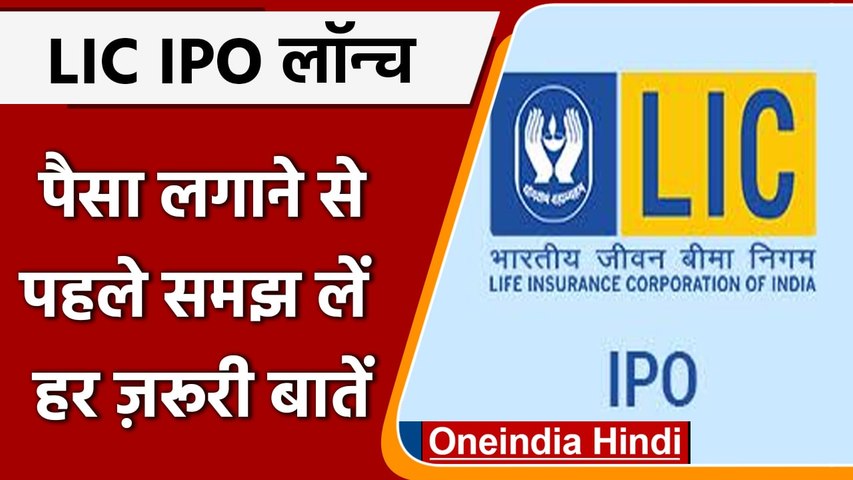 LIC IPO details: LIC IPO launch, know every detail before investing money. oneindia hindi
Supreme Court judges Justice Chandrachud, Surya Kant and PS Narasimha heard this petition. In fact, the petitioners had challenged the government's decision by filing a petition in the court, in which the bill to bring LIC's IPO was presented as a money bill. The Additional Solicitor General of India appeared in the court on behalf of the Central Government and said that this is the biggest IPO ever in the history of India. More than 73 lakh people have bid for it, 22.13 crore shares have been sold at a premium of 939.
On the other hand, senior advocate Shyam Divan has argued that the process adopted by the government to sell the IPO of LIC is wrong, the government presented it as a money bill, it should be considered. It cannot be passed as a money bill because it involves the rights of the common people. Let us tell you that the employees union of the company has been protesting against LIC's IPO from the beginning. The employees of the company have gone on strike many times opposing this decision of the government and are continuously raising their voice against it.
Story first published: Thursday, May 12, 2022, 13:03 [IST]