India
oi mukesh pandey
New Delhi, 26 May. Delhi's Patiala House Court has sentenced terrorist Yasin Malik to life imprisonment after being found guilty in several serious cases related to promoting terrorism and separatist activities in Kashmir. He will be kept under special surveillance in jail. According to the Tihar Jail official, Yasin will have to stay in a separate cell of the jail as before.
Delhi's Patiala House Court sentenced Yasin Malik to life imprisonment in a terror funding case. The court said that the purpose of the convict Yasin was to forcefully break Jammu and Kashmir from the Union of India. Special Judge Praveen Singh sentenced Malik to different jail terms for offenses under the stringent anti-terror law-Unlawful Activities Prevention Act (UAPA) and IPC. However, the court rejected the NIA's plea for death sentence in the case.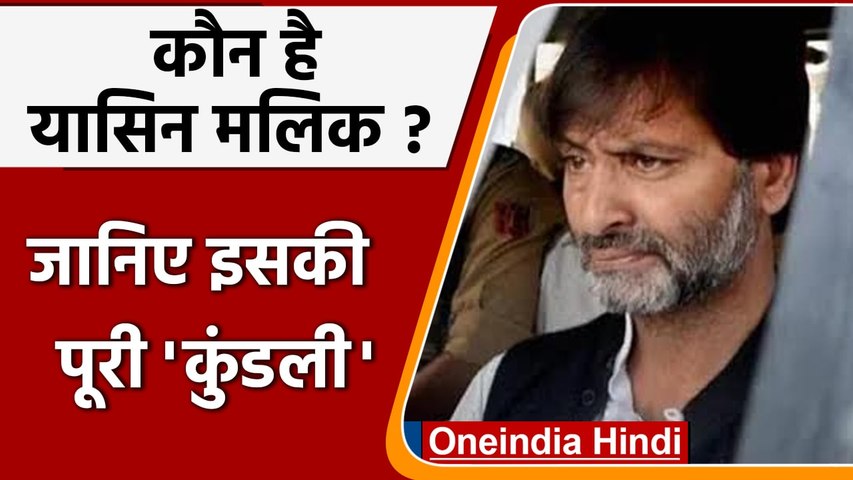 Who is Yasin Malik? … from whose pain Kashmiri Pandits have not been able to recover till today. oneindia hindi
Life sentence in two cases
The court has sentenced Yasin to life imprisonment in two cases and with a fine of Rs 10 lakh and 10 years in 10 cases. All the sentences will run concurrently. Yasim Malik is convicted in the terror funding case, so he is not entitled to parole or furlough. At the same time, during the last hearing, Malik said that he is not contesting the charges leveled against him. They cannot even challenge the sentence in the High Courts as they have convicted themselves in all respects.
Yasin Malik to be kept separate from 13000 prisoners
According to Tihar Jail officials, Yasin Malik will be kept separate from other jail inmates. They have to live in a separate cell. They will not even be given any work to keep them away from other prisoners in the jail. They will be closely monitored. Let us tell you that even before this, terrorist Yasin was kept in a separate cell of the jail.