Jobs
oi-Ashutosh Tiwari
New Delhi, April 12:
The University Grants Commission (UGC) has given a big relief to the students, under which they will now be able to do two degree courses simultaneously from the university. The commission has prepared a set of guidelines in this regard, which will be put up on the official website of UGC on April 13. Earlier, UGC regulations did not allow students to pursue two full-time courses.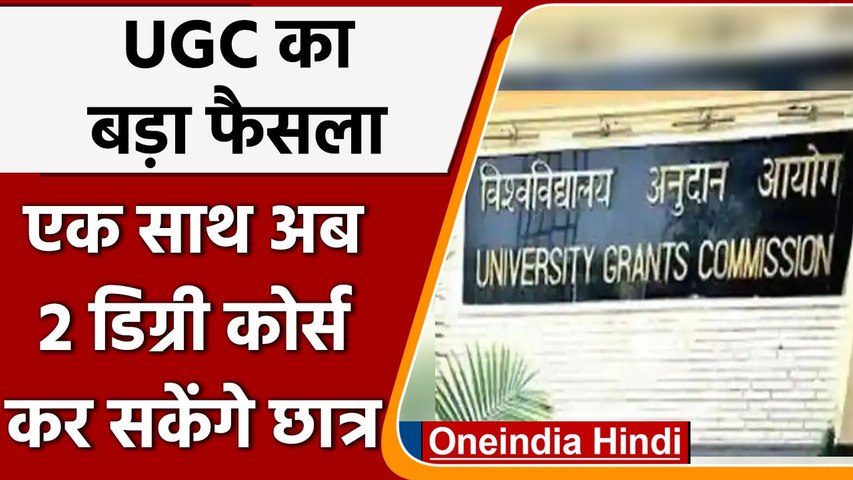 UGC Chairman's big announcement, students will be able to do two degree courses simultaneously from the university. oneindia hindi
The UGC guidelines will be applicable to all educational programs available across the country. Students can choose either one diploma program and one bachelor's (UG) degree, two master's programs or two bachelor's programs together. If a student is eligible to pursue a postgraduate (PG) degree and wants to enroll in a bachelor's degree in a different domain, he/she will be able to pursue UG and PG degrees simultaneously. However, classes for both the courses should not be held at the same time.
UGC President M. Jagadesh Kumar said that recently the government had announced a new National Education Policy. Due to which the UGC is preparing new guidelines to allow students to acquire multiple skills. In such a situation, students will be able to do two degree programs physically simultaneously. He clarified that the guidelines would be applicable only to lecture-based courses, which include graduation, post graduation and diploma programmes. MPhil and PhD programs will not come under the same scheme.
Said this on JNU violence
At the same time, the journalists also asked questions to the UGC President about the violence in JNU. To which he said that any kind of violence should be avoided in the university campus. Every university has SOP to take action against violence. which should be followed.