Who is Anil Parab?
Born in 1965, incumbent Maharashtra Transport Minister and Shiv Sena leader Anil Parab was initially raised by late Shiv Sena leader Madhukar Sarpotdar, who, like him, lived in Bandra East. This is the same area where Uddhav's ancestral home Matoshree is also there. Later, he was also very active in the Bharatiya Vidyarthi Sena, the youth wing of Shiv Sena led by Parab Raj Thackeray. During this, he was noticed by Shiv Sena founder Bal Thackeray and he started preparing him for the future. Parab often does not tire of recounting how once a senior police officer caught him after a demonstration, Bal Thackeray was furious at that officer.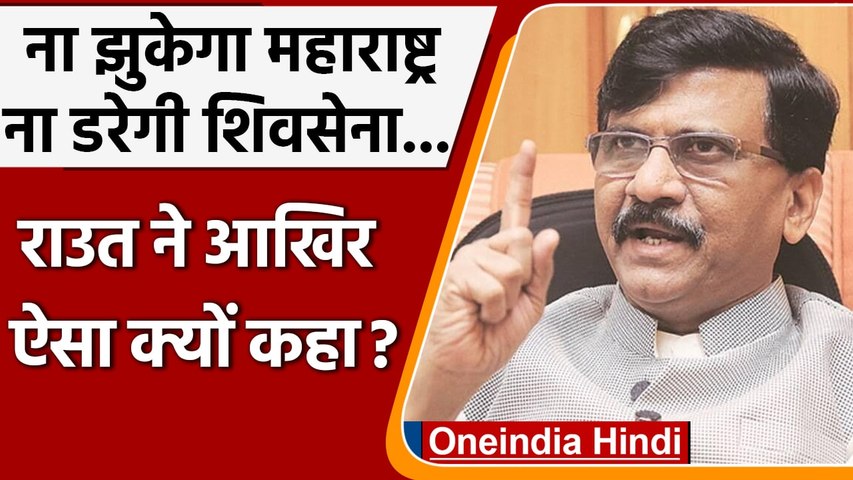 ED Raids Anil Parab: Why Sanjay Raut was furious over ED action in Maharashtra? , oneindia hindi
What did BJP say about Anil Parab?
How much ED's crackdown on Anil Parab can trouble Uddhav Thackeray can be read in the statement of BJP leader Kirit Somaiya. He has said, 'Anil Parab's going to jail is inevitable, as he is involved in many types of criminal cases. Various regional and central agencies including Maharashtra Police, CBI, ED, NIA have to investigate the crime committed by Parab.
How did Anil Parab become the chief election strategist of Shiv Sena?
In the 1990s, the cable television business started booming not only in Mumbai but all over India and Parab was the head of the Cable TV Operators Union of Sena. It was a job that required money, power and local clout at the local level. Matoshree's blessings made Parab proficient in this. According to a Shiv Sena leader, "It helped him to get a deeper hold on the city's politics, as he was in touch with grassroot level workers and musclemen." This helped him to emerge as the election strategist of Shiv Sena.
How did Anil Parab become special to Uddhav Thackeray?
In 2005, former Chief Minister and incumbent Union Minister Narayan Rane left the Shiv Sena due to a conflict with the then working president of the party, Uddhav. That was the time when Shiv Sena workers had to flee to Mumbai for the first time because of Rane supporters, which had a monopoly on the streets of Mayanagari because of Bal Thackeray. After a year, Raj Thackeray also left the party and formed the MNS due to the loss in the family power struggle. This was the time when Parab got an opportunity to formulate the party's election strategy. He was also nominated to the Legislative Council and being the department head of the Mumbai Central Lok Sabha constituency gave him an opportunity to get closer to Matoshree. From here, he started counting among Uddhav Thackeray's close friends. BMC elections were held in 2007 and Shiv Sena was contesting in alliance with BJP. The Congress's challenge in front of the party had become bigger, as Rane had also joined it. On the other hand, Raj Thackeray's party was hitting a different rhythm. But, Parab's on-ground strategy worked and Shiv Sena was successful in defeating the opposition in the BMC elections.
Uddhav's work also came for Aditya Thackeray
By the time of the 2019 assembly elections, the look of Shiv Sena had started changing. Yuva Sena chief Aaditya Thackeray also decided to bet in electoral politics for the first time from the family. He had the option of contesting from three seats- Bandra East, Osmanabad and Worli. Worli seat was decided with the influence of Parab and the first member of the Thackeray family entered the assembly after winning the election. When after the elections, Uddhav decided to give up his big ally BJP and by making the transport minister in the Maha Vikas Aghadi government, Uddhav indicated that he had full faith in Parab. "He is a very good grassroots organizer and strategist… The Sena is known for street politics and it needed a leader who could be a better strategist in all circumstances," says the Sena leader. An understanding of politics, education and trained as a lawyer, Parab fits perfectly in this role. He also looked into the legal issues of the party and became very close and trusted to the Thackeray family. The special thing is that Parab does not have a huge mass base of his own, due to which Uddhav never considers him a threat to himself, who is said to be alert to such leaders….' Perhaps Uddhav is considered a complete strategist. Not a rival, and Anil Parab fits perfectly in this.