India
oi mukesh pandey
New Delhi, 14 May. AIMIM Chief Asaduddin Owaisi has reacted sharply to the videography in Gyanvapi Masjid. He also referred to the Babri demolition and said that one mosque has already been lost and will not let the other go.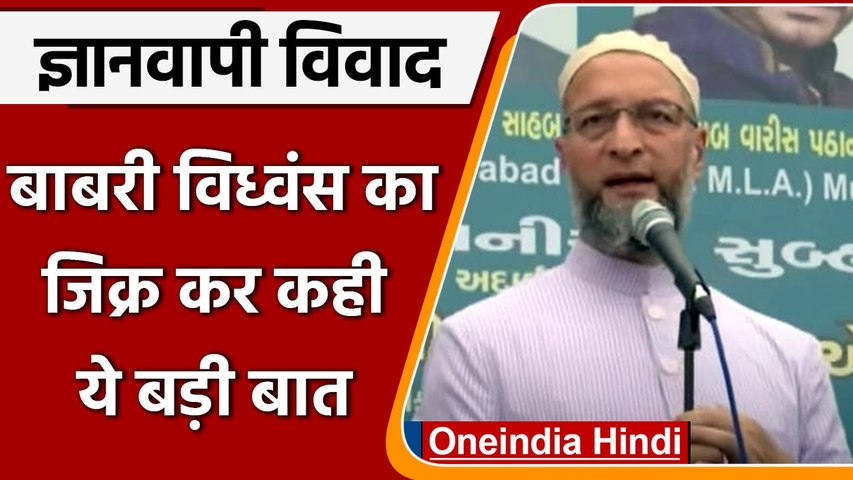 Gyanvapi masjid row: Had there been a Muslim vote bank in the country, there would have been no Gyanvapi after Babri. oneindia hindi
When Asaduddin Owaisi, president of All India Majlis-e-Ittehadul Muslimeen, was asked by news channel Aaj Tak how he sees this decision, he justified the court's decision. Owaisi said that the court has given this order against the Places of Religious Worship Act 1991 made in Parliament in the matter. The committee of the mosque and the Muslim Personal Law Board should go to the Supreme Court against this order and demand to stop this survey.
Owaisi said that according to the Act, no person can convert a place of worship of any religious denomination or any class thereof into a place of worship of a different class of the same religious denomination or a different religious denomination or any class thereof. .
He also commented on the questions being raised about the Gyanvapi Mosque in Varanasi and the representation of the Muslim community in India regarding the videography of the basement of the mosque. He said that there was never any Muslim vote bank in this country and never will be. Regarding the Muslim vote bank, he said that we have the ability to change the government, yet why do we have so little Muslim representation in the Indian Parliament? Owaisi said about the demolition of Babri that if we had changed the government, the situation in Ayodhya would not have changed.
The Varanasi Court on Thursday ordered a videography survey in the basement of the Gyanvapi Masjid. It was also asked to submit its report by May 17. At the same time, Owaisi is talking about stopping this survey. He questioned whether Prime Minister Narendra Modi does not believe in the 1991 Act.